Marketplace platform is an e-commerce platform where pharmaceutical, medical supplies and medical equipment are uploaded and viewed as an e-list containing competitive prices taking advantage of NUPCO's Tenders, product information, and expected delivery time, which enables health entities to carry out their purchasing operations and supplementary orders according to the required quantities.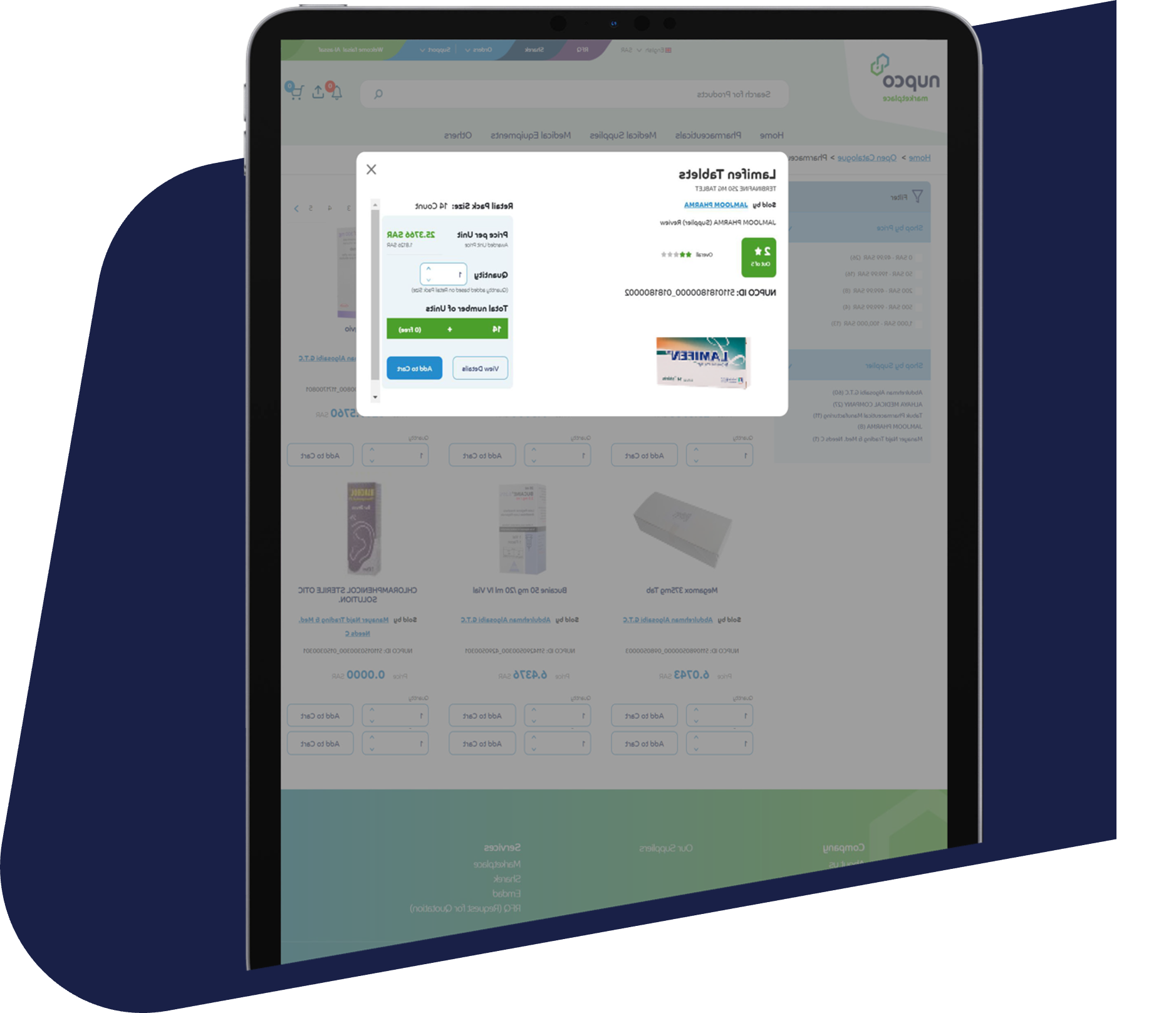 Marketplace Platform Features
Minimizing out of stock events






Data analysis & user behavior

Customize users as needed
Marketplace Platform Services
service that allows health entities to place the overstock items in Sharek Program so other health entities can benefit from it and request Overstock items from other health entities with free deliveries charge.
service that allows the government health entities to request their medical items needs that are not available on Marketplace platform.
Interactive dashboard through which data is reviewed, analyzed, purchases and orders are followed up, also monitoring health entities and suppliers' performance on the platform.