NUPCO signs a Sponsorship with Al Nassr Saudi Club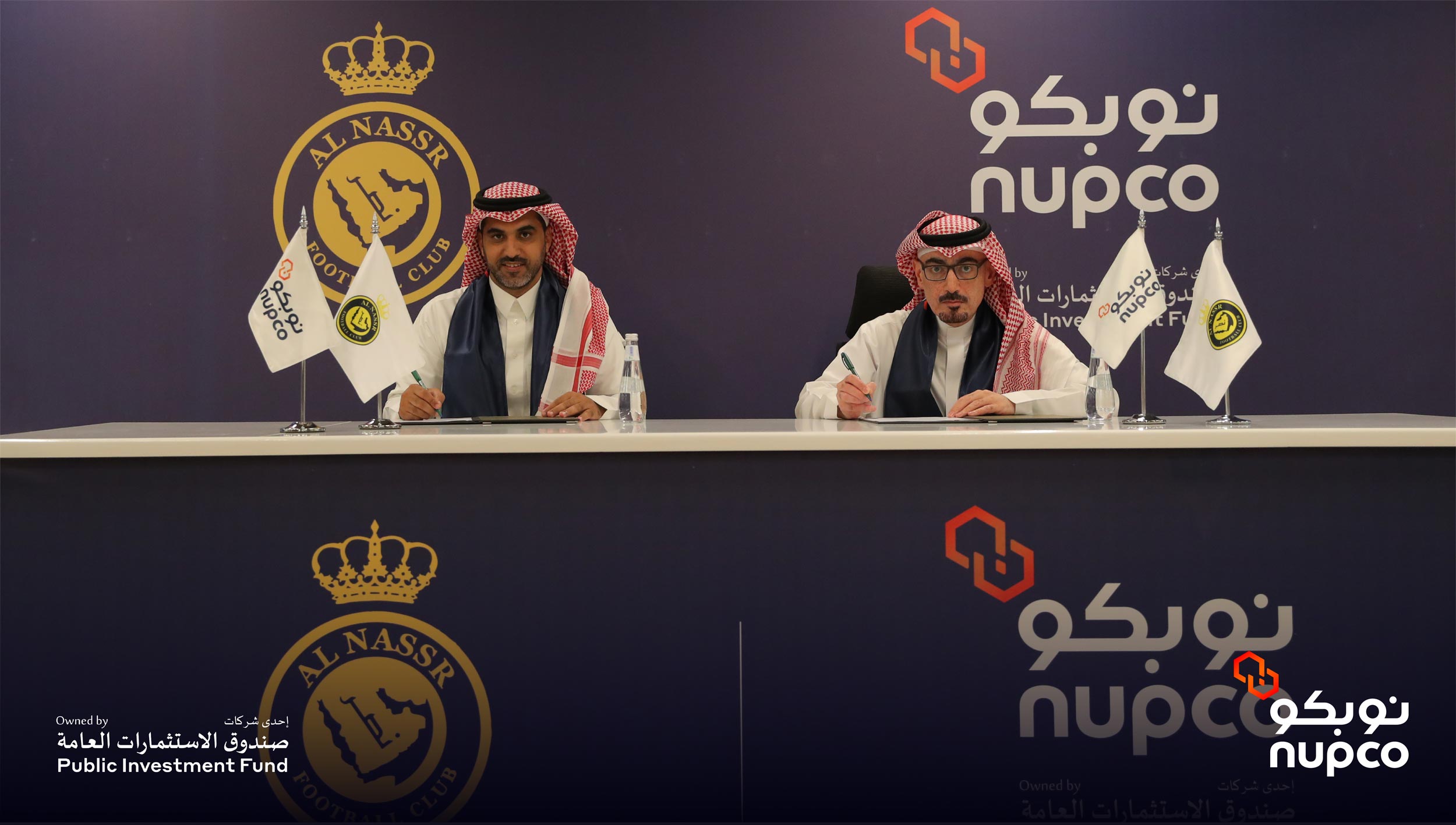 In line with the role of the Public Investment Fund in launching and developing strategic sectors in the Kingdom and enhancing their economic impact, including the sports sector, and affirming NUPCO's role in achieving community sustainability through active contribution to the development of Saudi sports, NUPCO signed a Sponsorship contract with Al Nassr Saudi Club for a period of three years starting from July 2023. NUPCO was represented in signing the agreement by the CEO of Operations, Mr. Fahd Al-Bat'hi, and Al Nassr Club was represented by Mr. Ahmed Al-Ghamdi, the CEO.
On this occasion, Mr. Fahd Al-Bat'hi said, "We are pleased and proud to sponsor one of the giants of Saudi clubs, Al Nassr, and look forward to working together to achieve our common goals in serving Saudi sports and developing it. This partnership reflects our interest and commitment to supporting all initiatives that enhance community partnership." He added, "We are proud to be part of the development journey witnessed by the sports sector, and also part of the role of the Public Investment Fund in investing in these promising sectors and transforming them into attractive investment sectors."
NUPCO confirms that this sponsorship plays a role in highlighting NUPCO's efforts to develop the health sector by designing medical supply chain solutions that are undergoing tangible transformation and accelerated development due to its importance in achieving Vision 2030.
For his part, Mr. Ahmed Al-Ghamdi, the CEO of Al Nassr Club, said, "We congratulate the club's fans on signing this partnership with NUPCO, which provides us with a new opportunity to aspire to provide an exciting and achievement-filled sports experience that benefits the club and its fans." He also expressed the role of this sponsorship in strengthening the club's ties with different sectors, especially the health sector, in line with the Kingdom's Vision 2030.
It is worth mentioning that NUPCO is a company fully owned by the Public Investment Fund, specialized in designing, implementing, and improving medical supply chain solutions in managing transportation and storage operations for medicines, devices, and medical supplies with high quality and efficiency to achieve the optimal level of healthcare delivery.
NUPCO signs a Sponsorship with Al Nassr Saudi Club