Nupco announces its success at Hajj season 2023, with medical supplies exceeding 60 million.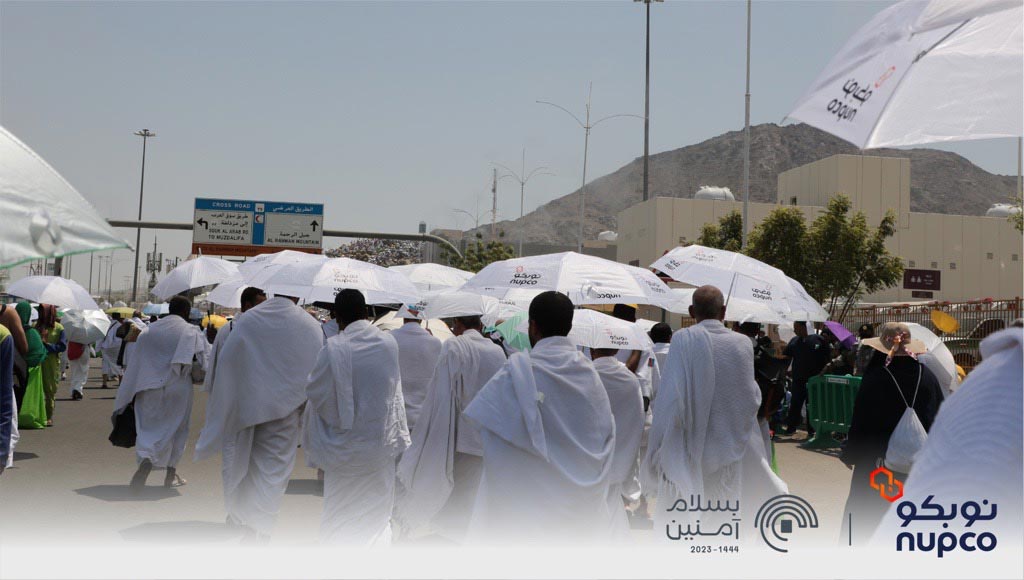 After the success achieved by the Kingdom of Saudi Arabia in the Hajj season 1444 AH, after ending the health procedures and protocols for the Corona pandemic that swept the world and forced countries to close their borders, all sectors sought to work throughout the year in developing the following plans for this year's Hajj season, which targeted about two million pilgrims from inside and outside the Kingdom.
nupco began work on preparing medical supply chains for this year's Hajj season eight months ago from the beginning of the Hijri year, starting with studying last year's reports to design an integrated plan in coordination with government health entities in early preparation to serve the guests of Rahman in its facilities, which numbered 354 health facilities in Makkah. nupco started from its central warehouses in the western region (Jeddah -Mina, and Arafat), in which the logistical operations of hospitals and health centers are managed to secure all medical needs in providing optimal health care for every pilgrim.
In line with the digital transformation, nupco has applied many modern technologies in following up the progress of operations and monitoring the stock of medical items in a main monitoring center through direct screens that show all health entities locations in Mina and Arafat, the status of the store and the volume of consumption of items in each site in real-time. To secure all sites, nupco has put a minimum so that once the stock percentage reaches 50%, the center is automatically notified to request support. In addition to the technical solutions applied by nupco in securing medical items and ensuring the speedy receipt of health care for every pilgrim on time, electric scooters were used for the first time for their ease of movement and speed in crowded or remote places, as this technology contributed to the rapid response to emergency cases, which numbered more than 500 cases. It was implemented in a record time of 13 minutes or less.
By the grace of Allah, this year's Hajj season witnessed an exceptional success story, as it was devoid of public health threats. nupco had a role in securing 100% of the medical items, which amounted to 1,624 medical items, as they were transported in a fleet of 30 refrigerated trucks according to the specifications of the Food and Drug Authority to ensure The arrival of the necessary medical supplies to provide the highest quality of health care services to the pilgrims, to ensure their comfort in performing the rituals of Hajj with ease, and harnessing all human and technical capabilities to achieve this goal. It is noteworthy that nupco is a company wholly owned by the Public Investment Fund, established in 2009, specializes in designing, implementing, and improving medical supply chain solutions in managing transportation and storage operations for pharmaceutical, medical devices, and supplies with high-quality and efficiency to achieve the optimal level of health care provision.
Nupco announces its success at Hajj season 2023, with medical supplies exceeding 60 million.